COVID Chronicles: Leapsters Star Wars
May the 4th be with you! Grab your lightsaber and use your imagination to celebrate "Star Wars Day" with one of our Leapster students in the newest COVID Chronicles!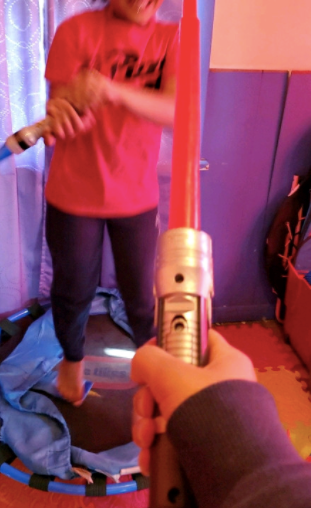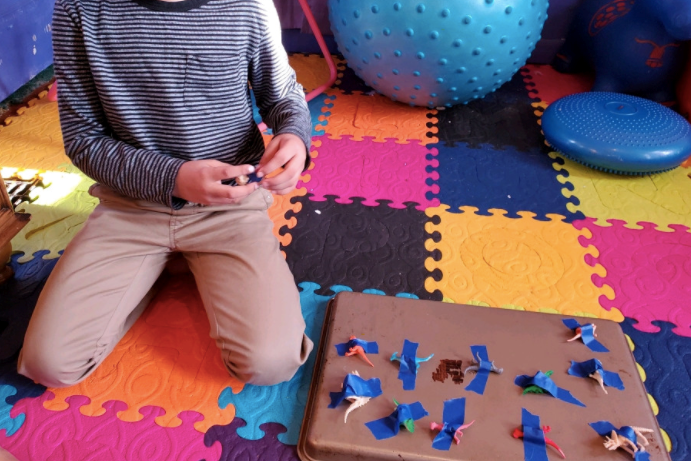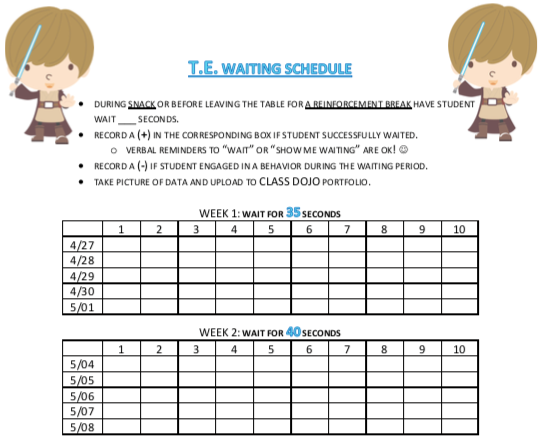 During distance learning, the Leapster teachers are providing "asynchronous" assignments for students to complete each day. Asynchronous assignments are posted for students and their adult helpers to work on when it best fits the family's schedule. The assignments in the Leapster room encourage students to practice important skills that were being taught in the classroom, including fine motor, waiting, and play. One student particularly loves Star Wars and his action figure toys; his staff and parents have incorporated Star Wars themed activites that help him practice parallel play and promote waiting! He "rescues his toys from tape" to work on fine motor skills, visual perception and hand-eye coordination, has lightsaber battles with his mom to promote interactive play, and uses his "Luke Skywalker waiting schedule" to work on waiting! It has been a joy to see students using these skills at home with their loved ones!